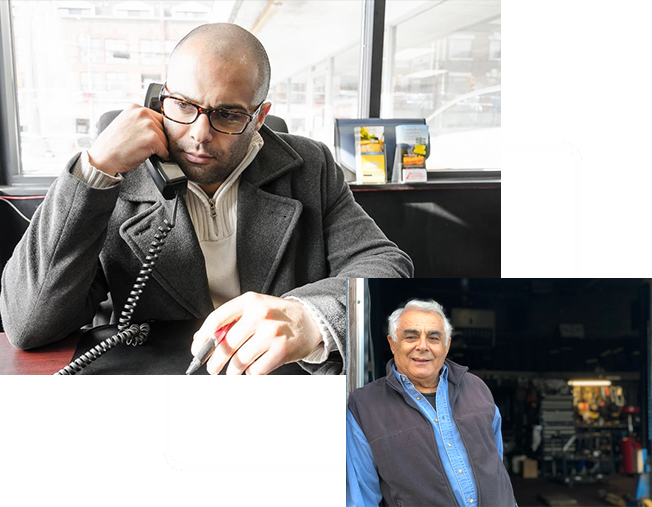 Family-Owned & Operated
Business in Ontario
Queen Compact Cars have been a family-owned and operated business since 1972. With over 50 years of knowledge and experience in the automotive industry, we carry the finest selection of quality pre-owned vehicles, specializing in imports.
Peace of mind is what you get when purchasing a pre-owned vehicle from Queen Compact Cars. We offer extended warranties, financing, and leasing options to protect and guide you through your investment.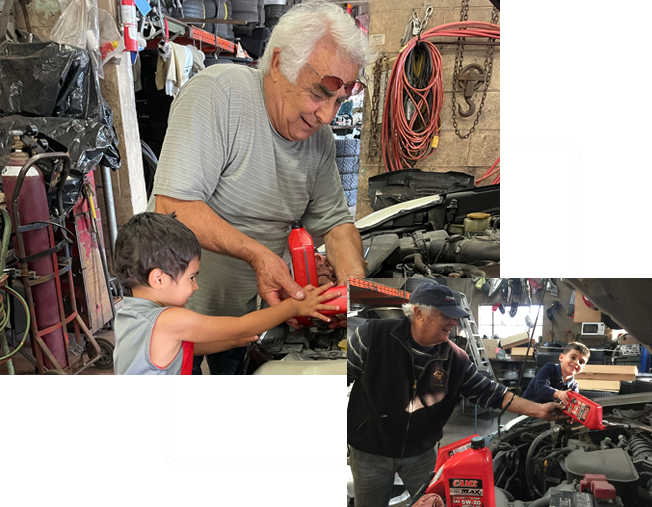 Queen Car Dealer
Celebrates 40 Years
By Muriel Lennox on October 24, 2013, on Beach Metro: Community News - Eye on Business
Queen Car Dealer celebrated 40 Years. One Monday morning, 40 years ago, 24-year-old Mario Geremia opened the door for the first time to what is now Queen Compact Cars and said, "Well, here I am."
Laughing at the memory, he said, "What did I know about running a business? I'm a mechanic."
Mario Geremia has completed 40 years in business at Queen and Wineva.
From the time he was a youngster in Bianco, Italy, Geremia was fascinated with engines. The school did not hold the same appeal, so his grandfather suggested he learn the trade. A natural, by 16, Geremia was running his motorcycle shop. At 18, he emigrated to Canada and joined his sister living in the East End. Upon upgrading his certificates, he found a job in a local repair shop.
Several years later, Geremia, his new bride, Teresa, and their baby girl were living with his in-laws. He was determined to find their own home.
"I thought I'd buy a garage on a highway outside the city with a home attached," he said. "Every weekend, I'd go off in search."
Geremia worked double shifts to earn the down payment. Then one day, a repair shop client offered Mario his property at Queen and Wineva.
"A dream came true, but I had nowhere near the money he wanted," said Geremia.
The family stepped in and helped out. No sooner had he purchased the place when the seller changed his mind and was ready to pay $10,000 to cancel. Mario was about to agree. He knew it would take a long time to earn that much. But Teresa said, "No. This is your dream."
Geremia rented the car lot to a dealer and then concentrated on fixing cars. From the beginning, the repair shop had a steady clientele.
"In the seventies, everyone in the Beaches drove some sports car—lots of MGB's. So we had a lot of customers," he said.
When Geremia decided to try his hand at selling cars, it was one car at a time, "all I could afford. I'd search for a car in good shape. Please give it a mechanical overhaul. Once it sold, I would find another."
Early on, Mario convinced Teresa to leave her job and take over the financial end of the operation. Since then, it has thrived as a family affair – Mario credits Teresa and her fiscal astuteness with their success. She, of course, credits Mario and his innate mechanical sense.
In 40 years, of the thousands of cars sold from Queen Compact, about 75 percent have gone to people in the neighborhood.
"Of course, you can't please everyone," he mused, "but every car that leaves this lot is like a story, and we want them all to have happy endings."